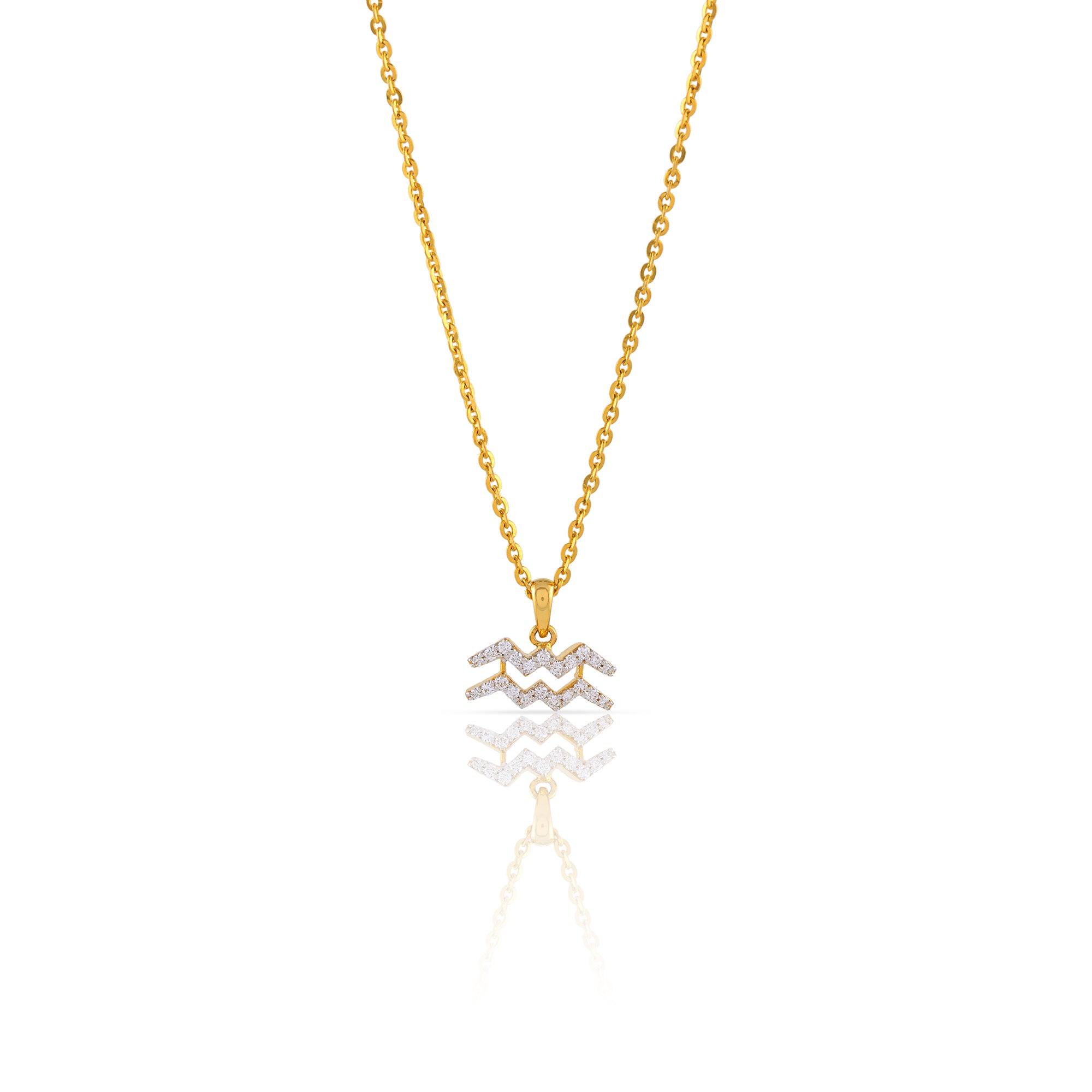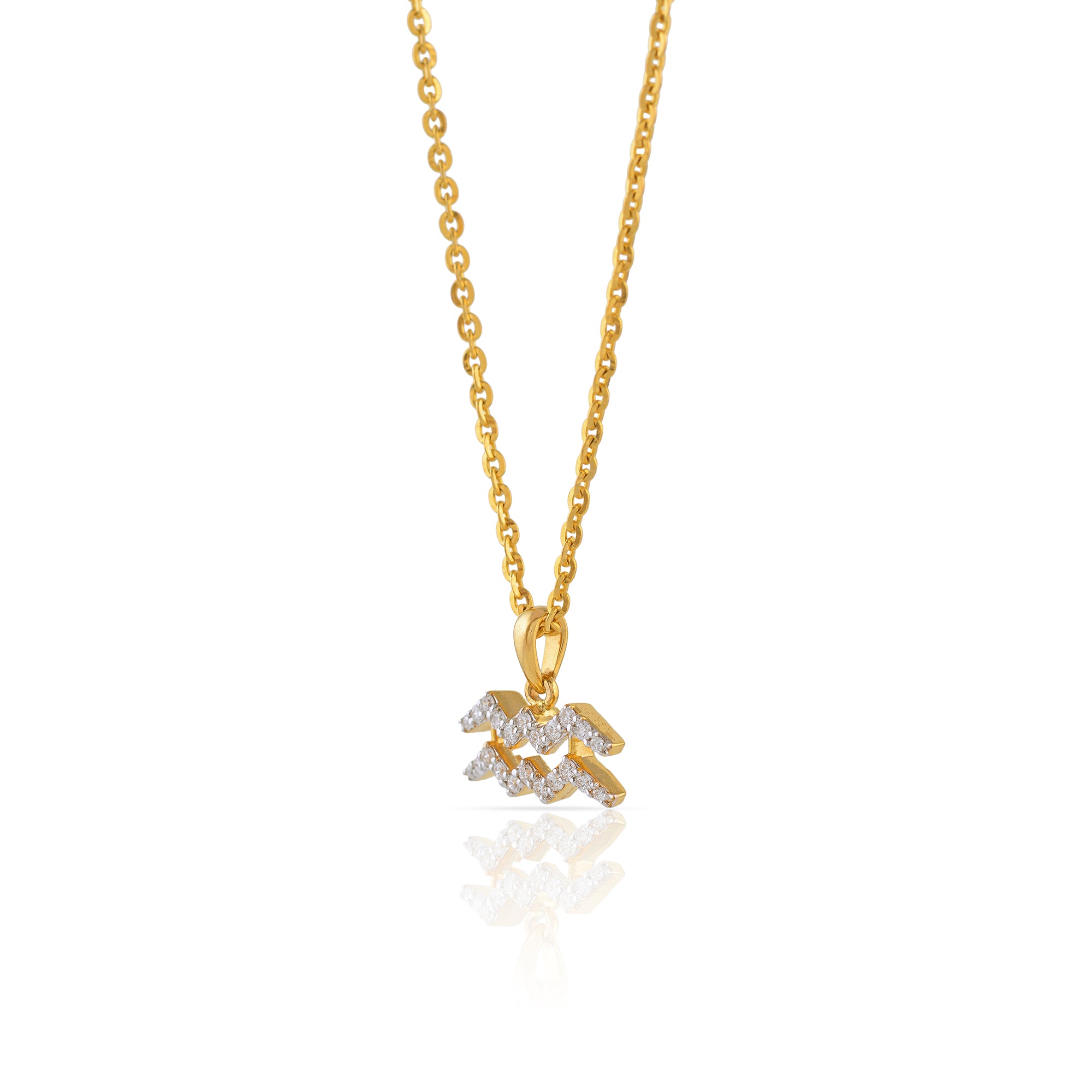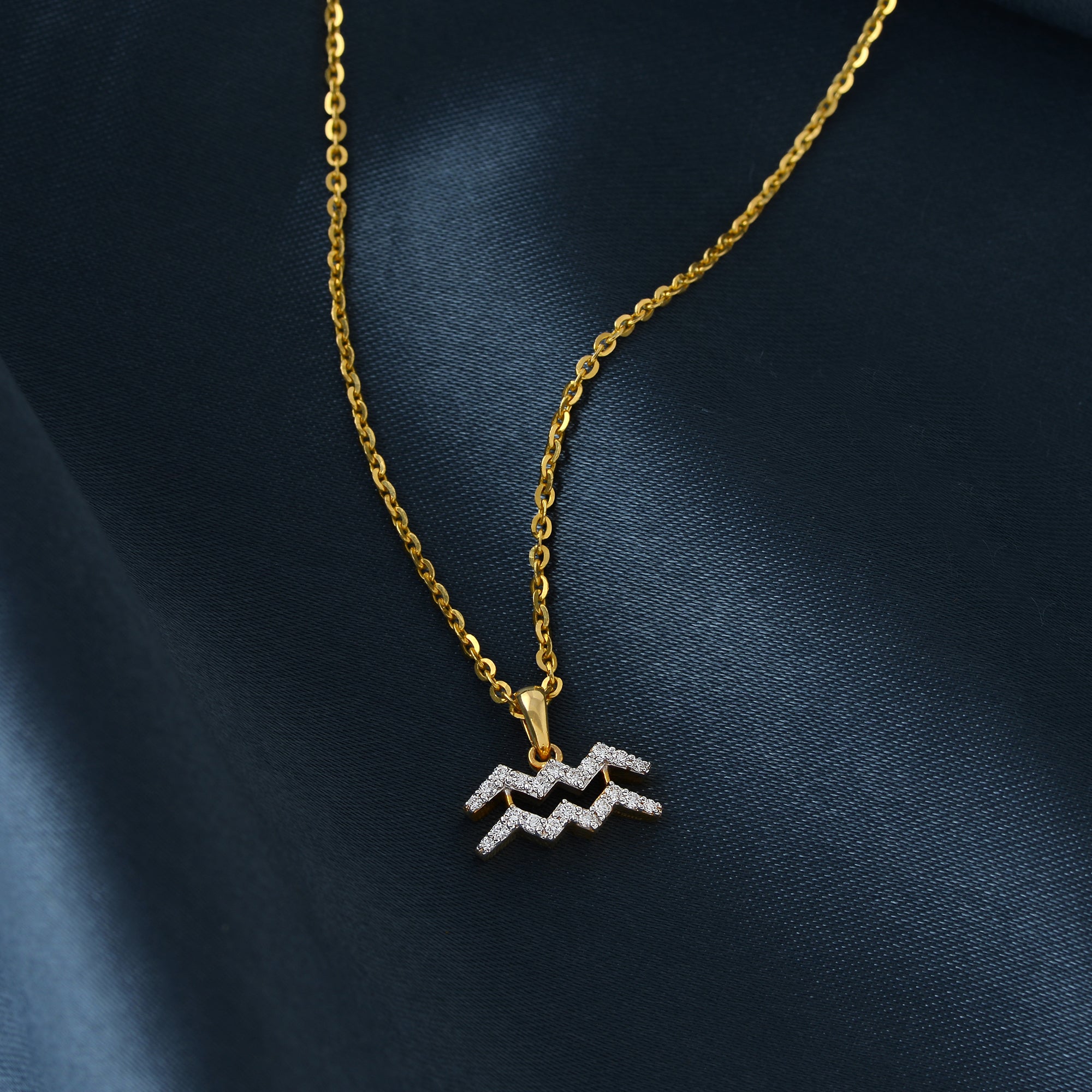 Gold Chain Aquarius Diamond Pendant
Enhance your elegance with this exquisite Gold chain featuring a stunning Aquarius zodiac pendant adorned with sparkling diamonds
Your product will be delivered within
-
PRODUCT DETAILS
Metal
Purity
Metal Weight
PRICE BREAKDOWN
Metal Cost
Diamond Cost
Flat Diamond Cost
Gemstone Cost
Pearl Cost
Making Charges

Wastage
Taxes
Final Selling Price
Enhance your elegance with this exquisite Gold chain featuring a stunning Aquarius zodiac pendant adorned with sparkling diamonds
Domestic Shipping
Krishna Jewellers Pearls and Gems offers
Free Shipping Anywhere in India
100% Safe & Secured Delivery Anywhere in India
Tamper Proof Packing
Free Gift Packaging
Krishna Jewellers, Pearls & Gems
Welcome to Krishna Jewellers Pearls & Gems. We are a team of passionate jewellery lovers who believe that jewellery is more than just a decoration.
We strive to offer you designs that not only enhance your beauty but also tell a story about who you are.
Our brand is built on a foundation of quality craftsmanship, ethical sourcing, and attention to detail. We take pride in using only the finest materials to create unique, timeless designs that you'll cherish for years to come.
Whether you're looking for special designer jewellery for yourself or searching for finest south Indian bridal jewellery, we offer a wide selection of jewellery that suits every occasion and style.
From delicate earrings to statement necklaces, we have something to suit every taste and budget.We believe that jewellery should be as individual as you are, which is why we offer custom designs tailored to your unique style and vision.
Our team of experts will work with you to create a one-of-a-kind piece that you'll treasure forever.
Thank you for choosing our jewellery brand, we look forward to helping you find the perfect piece that tells your story.